The Total Man Journal
Get Proven Systems to Build a High Performing, Healthy, Wealthy Life as a Man in Just 4 Minutes Per Week
Join 5000+ Men getting 1 actionable tip every Tuesday morning to level up your business, body, marriage and life. Enter your info below to get started now:
By submitting this form you agree to receive content and marketing emails from James Cerbie. My emails don't suck and you can unsubscribe anytime.
Hey - I'm James 👋
If we're just meeting, here's a bit about me and how I got here:
🧑‍🎓 After undergrad I took the typical path and landed a job at a Big 4 bank. I learned early on that I didn't want to wear a tie like a collar each day and spend my time building someone else's dream.
🧑‍🔬 I've always been obsessed with physiology and maximizing human potential, so I went back to school for a PhD in Nutrition and Integrative Physiology. I did that for 3 years, contributed to 11 publications (in places like The Journal of Physiology and The Journal of Applied Physiology), but realized writing grants and conducting studies wasn't the most direct way to make a tangible impact in the real world.
🏋️ I left and founded a training and nutrition coaching company called Rebel Performance. In 3 years my team and I:
Coached an incredibly diverse range of individuals, from professional athletes to Navy SEALs, BJJ world champions to CrossFitters, and doctors, lawyers, CEOs, and more.
Got

 

featured in

 

publications like Men's Health, Livestrong, Schwarzenegger, and Muscle and Strength.
Consulted with special operations groups (like the SEALS) and professional sports teams (like the Washington Wizards).
And

 

scaled to multi-6 figures.
As I continued working with accomplished, high-performing men, I realized many of them felt like they could succeed in their business, health, relationships, or spirituality, but always had to sacrifice one for the other.
I know for a fact this is not true. You can have it all in your life as a man AS LONG as you have the right systems in place.
Here's how:
Dr. Charlie Mize, Bear Badger
"For me, I was like, I love a Spartan lifestyle. I don't l like buying luxury things. It seemed luxurious to get my own coach. It seemed like a large investment, but once I got over the hump, my God! It's amazing how, when you are working with a coach who knows his stuff, like James, there's a different level of accountability. The time that I've spent working with James is much more efficient, and has a much higher rate of return than when I was by myself."
Matt Albrizio, Forever Fierce
James is one the best human optimization coaches in the country.I run a multi-million dollar business. When you run your own business, the stuff that gets thrown your way is ridiculous and unpredictable. I used to wake up in the middle of the night literally sick with stress and anxiety. My sleep sucked. I was always tired even after a full night's sleep. Since I started working with James, we came up with some new strategies that increase my productivity during the day, developed a routine to wind down at night, and developed a program that compliments my current lifestyle.
Joe Moore, Moore Cadillac
"I've worked with James for 3 years and emphatically recommend. I'll start by saying first what he is not. James is not going to help you go through the motions and be a semi-suburban slob. If excellence is optional but preferred, look elsewhere. However, if you are outcome-oriented, he's your man. As an entrepreneur, my time is limited. Bringing James onboard to coach and program is a godsend. Personalized solutions for outcomes are hard to produce. James is a master. I wouldn't swamp him as a coach."
Adam Willis, Lean Body Performance
Since joining James 6 months ago I've experienced more results than I have in the past 3 years. James is setting a new industry standard when it comes to Coaching."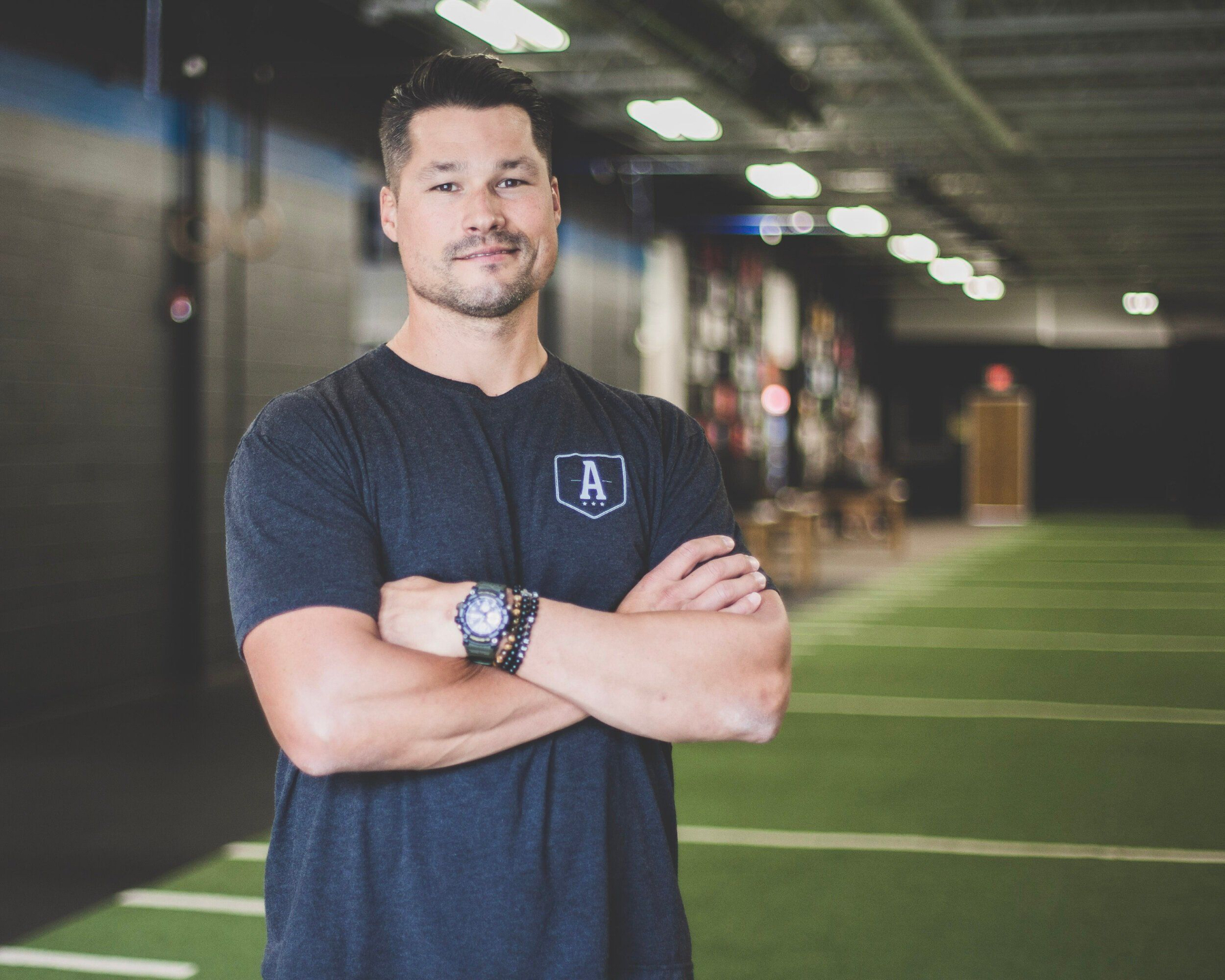 Mickey Brueckner, Annex Sports Performance
"Almost two years ago I handed over the reins to James and it was the best decision I ever made."
Jake Louro, Louro Training
"Accountability is huge. You're really good at what you do. With you, I just trust the whole process and it got me the results that I had been looking for the last few years."
Jimmy Mackey, Catalyst
"You changed my life man."